2個月前
What does it take to register a Hong Kong company?
The process of registering a company is very complicated, so you need to be prepared beforehand. So, what does it take to register a Hong Kong company?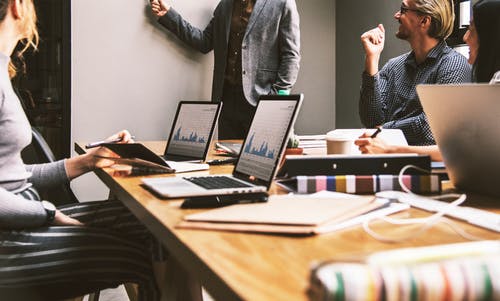 1. The name was changed
To set up a Hong Kong company,it is best to refer to Companies Registry of 'Guidelines on registration of company names in Hong Kong'
If the company name is too similar to the existing company name, it may be broken up by the Companies Registry. Therefore, applicants can use the intellectual property department's Internet search system to search the trademark records before conceiving the company name to avoid the risk of counterfeiting or trademark infringement.
2. Fill out a form
Go to the website of Companies Registry, and download the incorporation form, which can be classified as NNC1 or NNC1G
In the most commonly used example of NNC1, the applicant must prepare general company information as well as decide on the composition of the company's share capital, secretary and director. Remember, if the applicant chooses to submit the form in person, the information on the form must be entered on the computer and printed out together with the form. The companies registry will not accept the application form with handwritten information.
In addition to NNC1, IRBR1 is also required. The form can also be downloaded from the same website.
3. The difference between a limited company and an unlimited company
To decide whether to set up a limited company or an unlimited company, one must first understand the difference between the two:
Legal status: a limited company may own assets and sign contracts. It is a legal entity and has an independent legal status. An unlimited company may only co-own assets and enter into contracts in the name of a private person or a partner and have no legal status.
Liability: the shareholders of a limited company shall be liable for the debts of the company to the extent of their capital contribution. Once the company becomes insolvent, the company only needs to be liquidated and will not involve the personal property of shareholders. Unlimited a company has unlimited liability for its debts. Upon completion of business, if the company is not in debt, the owner must use his personal property to pay off the debts of the company.
Tax arrangement: a limited company must be audited annually by an independent accountant according to the company law and submit its audit report to the tax bureau. Unlimited companies are not audited annually and the government levies a lower profits tax, but private expenses are not deductible.
For more information about the advantages of 'what does it take to register a Hong Kong company?', please visit JV Consultants Limited (http://www.jvchk.com).